Andy Butler
Local Collective Bargaining/Grievance Officer
---
Secondary Vice-President
Bargaining Committee
Joint Staffing Committee
Joint Professional Development Committee
Teacher Education Liason Committee (Trent U)
Board E-Learning Committee
Board Communication Committee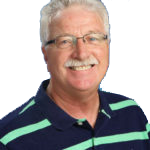 Merle Davis
PVNC-OECTA Treasurer
---
Secondary School Business Teacher since 2001
Business experience in both the public and private sectors, including operation of an HR Consulting firm M Davis and Associates
PVNC-OECTA Treasurer since 2012
Bart Scollard
Past-President 2011
---
President 2007 – 2011
Clarington Councillor 2003 – 2005, 2006 – 2007
Member of Bargaining Team 2002, 2004, 2008
Joe DeVuono
Elementary Vice-President
---
Victoria Councillor since 2006
Current JHSC Committee member
Past Collective Bargaining Team member
Provincial AGM Delegate
Krista McEwen
Recording Secretary
---
Thrilled to be the Recording Secretary this year and learn more about OECTA!
Current Accessibility Committee Member
Teaching experience in both the elementary and secondary panels.
Staff OECTA Representative at Immaculate Conception Elementary 2014-2016
OECTA Provincial AGM Delegate, 2015
Attended: OECTA Beginning Teacher's Conference (2006) and OECTA's Equity and Inclusivity Conference: "Reach Every Student, Know Their Story" (2012)
Mary Jo Jones
Councillor Peterborough
---
Peterborough Councillor
Mass for Deceased Teachers Coordinator
Integrated Arts Teacher at St. Anne CES
31 years of teaching experience K-8, French Immersion, Core French, Program Support, SERT
Chair of Joint Elementary Assessment Committee
Donna Lynn Paquette
Councillor Clarington
---
Elementary French Immersion Teacher
Local Executive – Clarington Councillor since 2007
Local Bargaining Team Member
Provincial Awards Committee
International Teaching Experience: Guyana, Uganda, Ghana, Honduras
Blue Jays Super Fan!
Diane Serra
Councillor Clarington
---
My name is Diane Serra. I have been teaching since 2005. My experience consists of both secondary and elementary. Presently I am teaching grade four at St. Elizabeth School in Bowmanville. I am happily married and have two adult sons. I love to read and go camping with my dogs. I am thrilled to be working with OECTA this year.