Welcome to the PVNC OECTA Website

May Updates
Our Unit Annual General Meeting is scheduled for Thursday, May 24th at 4:30 pm, at the Baxter Creek Golf Course.
Just another reminder if you are planning to attend, please RSVP here. Our new address is 2078 Davis Rd. Cavan. The official opening ceremony begins at noon.
Retirement Dinner
If you are retiring, please let your staff rep know so they forward your name for information about the OECTA Retirement Dinner at Personal Touch Banquet Hall Peterborough. If you are planning to attend the dinner to honour a retiree, please let your staff rep know to receive information about ordering tickets.
2023/24 Calendars
The Board and Ministry approved calendars for the 2023-2024 school year. The school year officially begins with a Professional Activity Day on Thursday, August 31, 2023. The first day of school for students is Tuesday, September 5, 2023. The Elementary and Secondary Calendars can be viewed on the Board website: https://www.pvnccdsb.on.ca/our-board/school-year-calendar/
Postings
Round 1 postings will go out on May 18th. If you apply to more than one posting, please make sure to fill out the separate ranking form. You can also cancel any posting request up until the posting closes.
Job Fair
Teachers without a full time assignment for September may attend the Job Fair to increase their FTE as per Article 22. Teachers without an assignment for September must attend or make arrangements through the local OECTA office to have an assignment selected on their behalf.
 
Full-time teachers who have posted into a less than full-time assignment in Round 1 to Round 3 shall not be eligible to attend the Job Fair in that year.
Bart Scollard
PVNC Unit President
Important Dates/Information
OTIP Retirement Workshops! Click here for registration details!
OECTA PVNC AGM and Unit Elections Wednesday, May 24th, 2023 at Baxter Creek Golf Course 4:30pm. For more information about the declared candidates visit the member section. For proposed by-law changes click here.
Grand Opening June 3rd! Please RSVP if you plan to attend.
OECTA Retirement Dinner June 16th Personal Touch Banquet Hall. Contact your OECTA Staff Rep for ticket details.
OECTA PVNC Golf Tournament Saturday, June 24th, 2023 Baxter Creek.
For more information ***click here.***  For sign up sheet ***click here.***
VISIT THE MEMBERS SECTION FOR THE COLLECTIVE AGREEMENTS
*** UPDATED OCCASIONAL TEACHERS HANDBOOK*** Visit the members section!
Please remember to vote!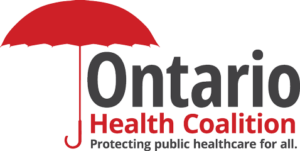 Facebook Feed
OECTA PVNC
Representing over 1200 permanent & occasional teachers servicing 36 schools & 4 counties -Peterborou