Welcome to the PVNC OECTA Website

---
---
2020-2021 Update
Hello Members,
It is a coincidence that Father Paul and I chose the same book to reflect on as we start this new year of school 2020-2021, 'A Tale of Two Cities'. It was the best of times, it was the worst of times…..
Father Paul took it to a much deeper level. I'm changing it to it is unprecedented times, it is the unknown times. It seems I have been using those words a lot since the beginning of 2020, and there is no clear end in sight, but I do know, that putting one foot in front of the other on this journey, we will get through this.
I want to welcome all new members to PVNC both permanent and occasional. You have worked hard to achieve your dreams and now it is time to enjoy your successes. Congratulations!
As we work through these uncertain times take the moments to reflect on the joy, happiness and smiles of some of the returning students and embrace the uncertainty, fear, and hesitation in other students, with the care, compassion and grace, you always do as teachers.
We need to travel this time together, supporting each other on this unknown journey. and together makes anything seem possible.
I want to thank everyone for their courage and dedication to PVNC and to know that the School Reps, Executive, Andy and I are here to assist. I cannot say this enough; but remember to take care of, not only your physical wellness, but your mental wellness too.
Stay safe everyone,
Kelly McNeely
PVNC Unit President
Important Dates/Notices
OTIP's popular retirement workshop "Walk into retirement with a plan" is now available as a webinar. Click here for more details.
VISIT THE MEMBERS SECTION FOR THE NEW COLLECTIVE AGREEMENTS
FAITH AND WELLNESS WEBEXPERIENCE. Visit catholicteachers.ca for more details!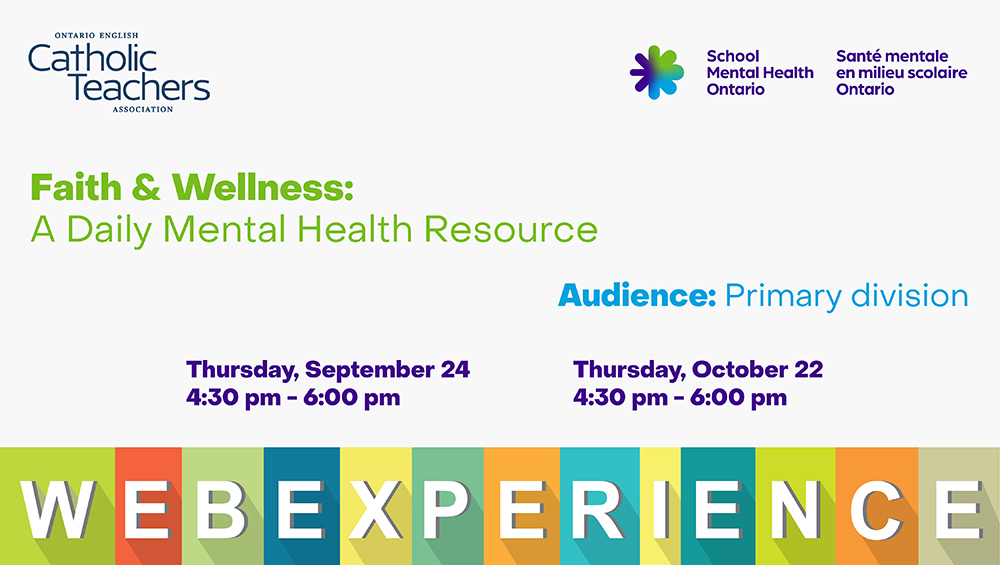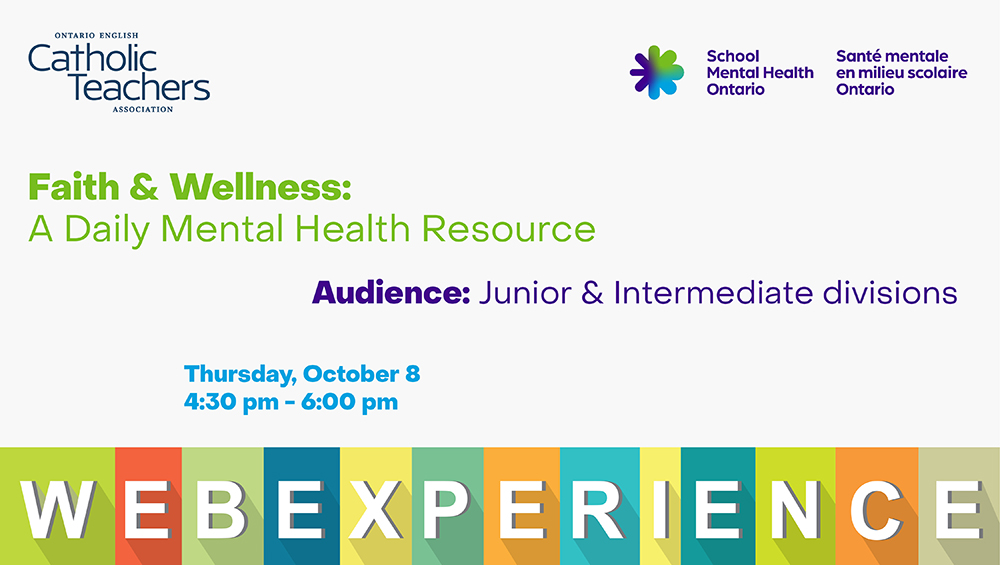 THANK YOU TO ALL EDUCATION AND FRONT LINE WORKERS!